Courses for foreign languages
ENGLISH

ITALIAN

GERMAN
FRENCH

ALBANIAN

ENGLISH: SAT,MICHIGAN TEST,TOEFL,FCE,IELTS,CAE
GERMAN: DAF,GOETHE,TELC,OSD
ITALIAN: CELI,CILS
Language Levels
We organise courses for these language levels :
---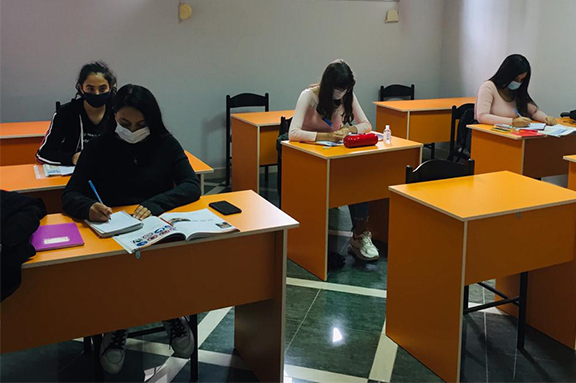 Group courses
Groups Offering the same quality of service, in group courses too,everything is decided depending on the students in order to make them feel as comfortable as possible by working with methods suitable for the age, level and interests of everyone.
Intensive group It works in the same way as the group, but with a different work load and intensity, offering everyone the same fruits of work, but in a shorter period of time.
Summer group It is offered to all people who do not want to interrupt the course they take during the year, people who do not have the opportunity to attend the course during the year and anyone who wants to start a journey with us on the path of knowledge.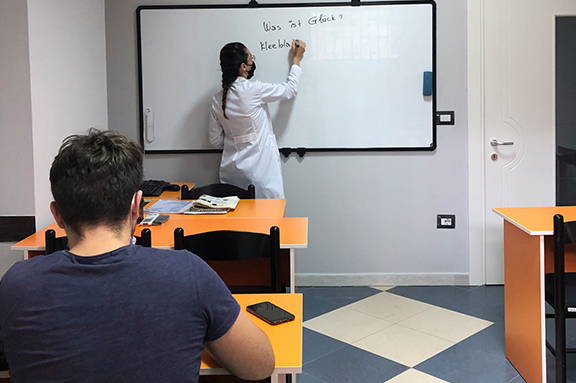 Individual learning
Individual learning is held for each level and each language, in accordance with the requirements and schedules that each client presents at our center. Individual courses are very productive, especially for the preparation of various international exams, as they provide students with very satisfactory results.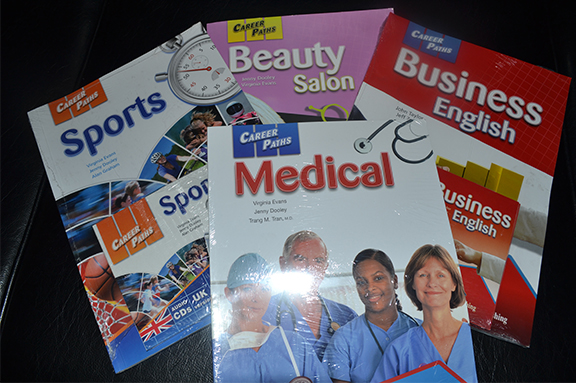 Courses for specific reasons
Our language center organizes English language courses for various professions and purposes that are necessary in everyday life, such as: Business English, Tourism, Beauty Salon, Medical, Law, Call Centers, Flight Attendants, Architecture, etc. These courses are considered a passport for a promising international career for the future.
Online learning
In view of the ongoing pandemic situation, Univers-D has adapted to this new reality by offering online learning apart from the traditional in-person learning. Online learning takes place in the same way as in the classroom, where no section is missing (listening, writing, reading, grammar, speaking). Also, students have the opportunity to interact with the teacher in the same way as in the classroom.Online learning is preferred by all those who live abroad and want to learn a new foreign language, Albanians and their kids raised abroad who want to learn Albanian, and all foreigners who are interested in learning the Albanian language